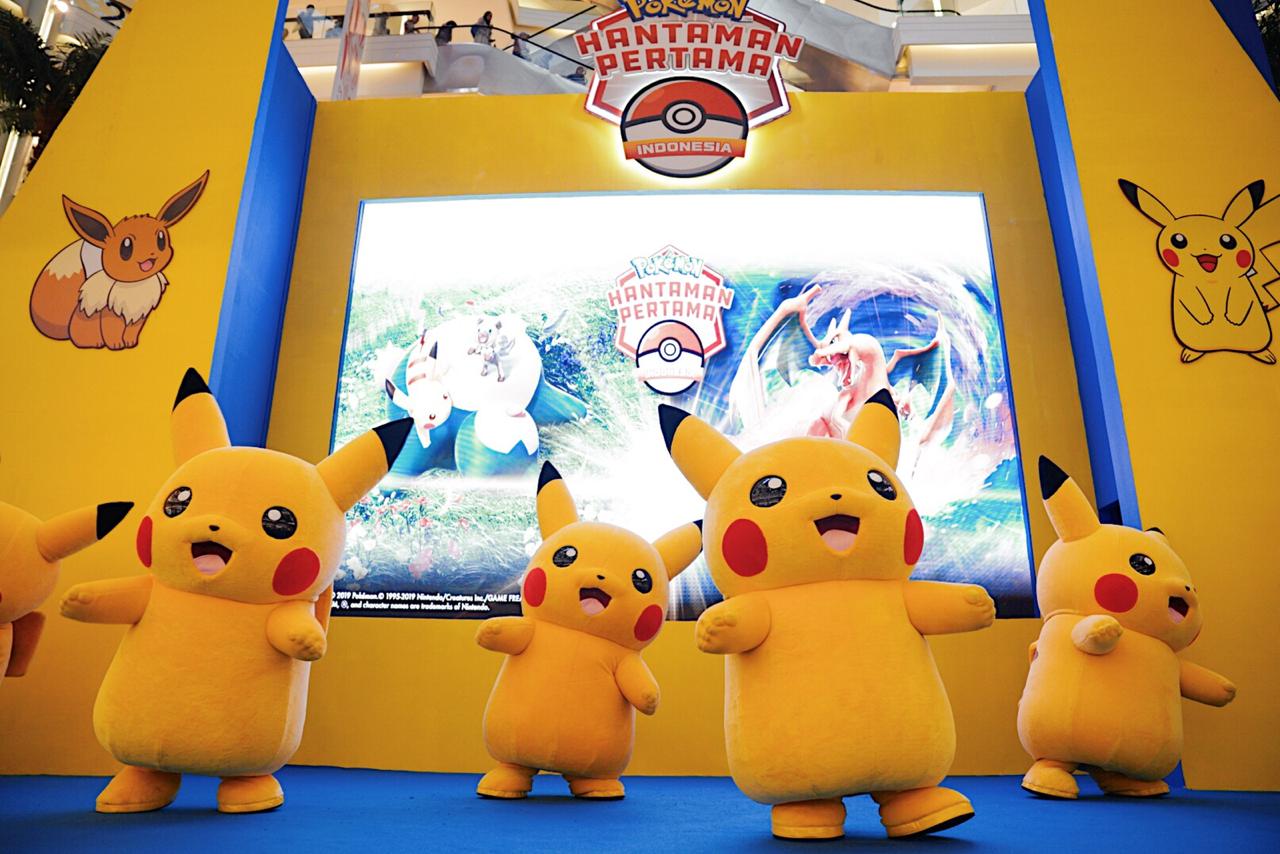 AKG Games Officially Launch Pokémon TCG in Indonesia
(8/8) The big enthusiasm for card games in Indonesia brings The Pokémon Company from Japan and Salim Group through PT. Anugerah Kreasi Gemilang (AKG) as the master licensee to launch Pokémon Trading Card Game to Indonesia,
The entry of Pokémon Trading Card Game is indeed a good news to the card gamers in Indonesia, not only because the card game is brought in local version by using Bahasa Indonesia, but also because all cards are applicable worldwide, even in the upcoming 2020 Pokémon World Championships.
During the launch of the Pokémon Trading Card Game, Axton Salim, the Executive Director of Salim Group said "together with The Pokémon Company, we are launching the first Pokémon Trading Card Game in Bahasa Indonesia version. The card game trains the players to think strategically because it takes tactics and skills to play the offline card. Aside from that, the card is unique because even though it uses the local language, it is applicable worldwide."
Part of the fun of the card game is the communication unique to face-to-face encounters, such as the exchange of greetings and handshakes at the start and finish of a battle. So, all players will not only focus on competing but also socialize with each other.
Exclusively attended the Press Conference event, Kenjiro Ito, one of the Board members of The Pokémon Company elaborated the predominance of the Pokémon Trading Card Game "this game card builds characters and social skills for each of the player, because instead of playing it online, the card game is to be played offline. We do hope that the Pokémon Trading Card Game can be well-accepted by the people here like it did in all the other countries that we have previously launched in past 23 years."
The physical cards of the Pokémon Trading Card Game will be available at Indomaret across Jakarta and its Greater area and at the official game stores. Adjusting with the target market, the price of the Pokémon Trading Card is ranging from Rp. 20.000 for the Booster Pack to Rp. 80.000 for the Trading Card Starter Pack.
For more information on Pokémon Trading Card Game, contact us at:
admin@akggames.com