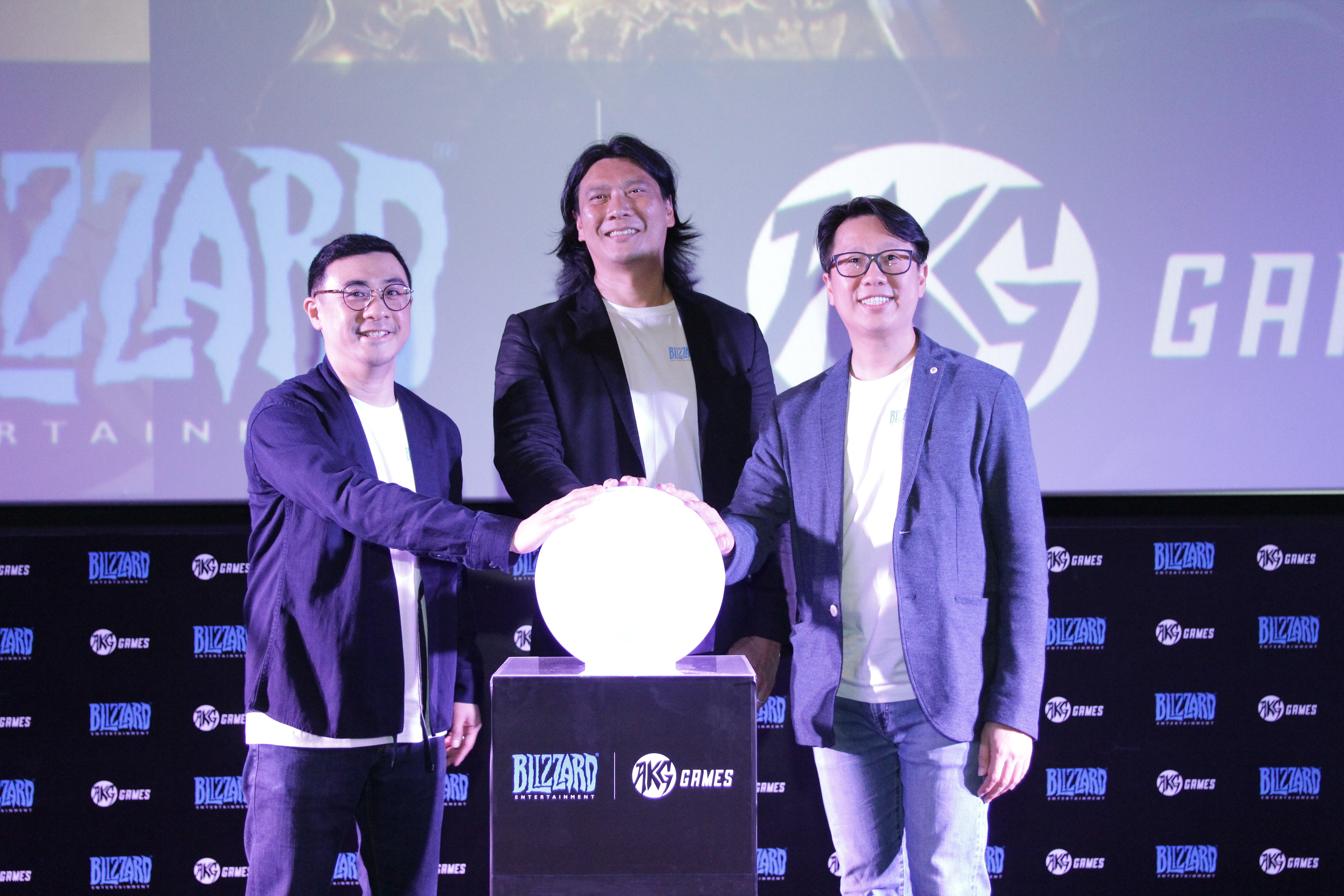 AKG Games Officially Partner with Blizzard Entertainment
(12/09) Today, Indonesian gamers have some exciting news as AKG Games announces its partnership with Blizzard Entertainment, a premier developer and publisher of entertainment software, known for blockbuster hits including World of Warcraft®, Hearthstone™, Overwatch™, the Warcraft®, StarCraft™ dan Diablo® franchises. This marketing partnership aims to bring Blizzard's globally renowned epic entertainment experiences to more Indonesian gamers.
AKG Games is excited to work with Blizzard Entertainment™ and is preparing to establish nationwide online and offline activities and engagements to further build and activate the Blizzard communities in Indonesia. These activities and engagements will help broaden Blizzard's games, which have already touched millions, to an even larger part of Indonesia's 264 million person population.
During this partnership announcement, Adrian Lim, as Director of AKG Games said "this partnership with Blizzard will bring some of the world's most popular and acclaimed gaming and entertainment experiences to more Indonesian gaming communities and opens the door to exciting possibilities".
Further details regarding community activities and engagements of Blizzard games in Indonesia will be announced at a later date