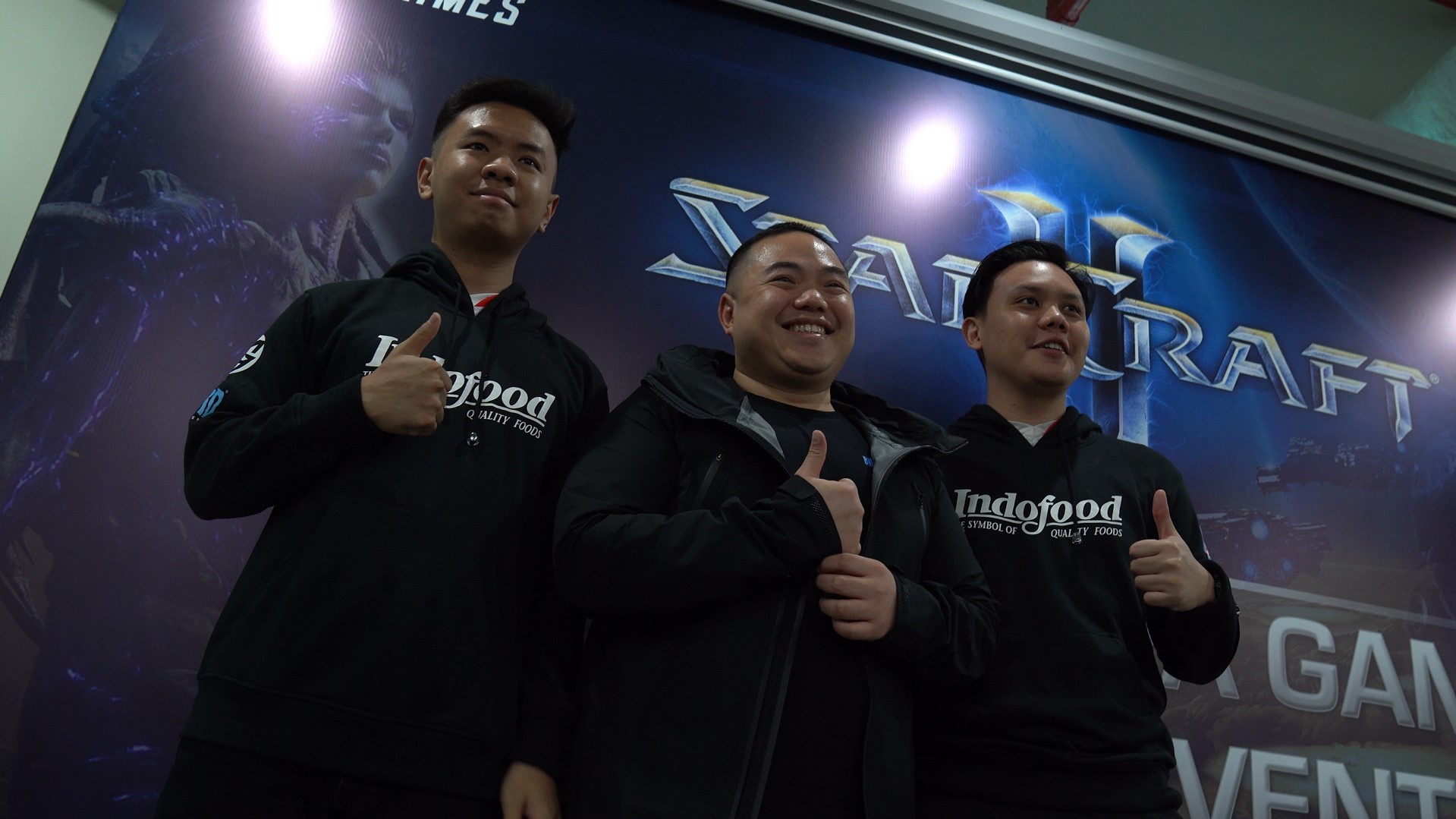 AKG Games Sends Indonesia's Top StarCraft™ II Athletes
Jakarta, 13 November 2019 – Indonesia's hopes for Southeast Asian (SEA) Games glory has been boosted by local games publisher, AKG Games. AKG Games is sending Indonesia's SEA Games representatives for StarCraft II, Emmanuel 'Quantel' Enrique and Dani Bondan 'Deruziel' Lukman for a training camp in South Korea. From 18 – 24 November 2019 they will be coached by Jake 'NoRegreT' Umpleby in South Korea, acknowledged by the Esports industry as one of the world's most competitive countries in StarCraft II. The StarCraft II bootcamp is presented by Indofood, with the support of Pop Mie, Chitato, Good to Go, the National Olympic Council and Indonesia Esports Association (IESPA).
StarCraft II is a real time strategy game from Blizzard Entertainment. Its release was met with critical acclaim and its competitive gameplay helped ignite the Esports movement. During the weeklong training camp at the Blizzard Korea office located in Seoul, Umpleby, a former professional player, will analyse Enrique's and Lukman's playing styles to hone their strengths and sharpen their weaknesses. He will also enhance their mental approach towards the game and provide opportunities for our country's best to spar with leading Korean players.  
"When I began playing StarCraft in the second grade, I never thought I would have the opportunity to represent my country in Southeast Asia's top sporting competition. It is truly an honour and a dream come true for me," said Mr. Emmanuel 'Quantel' Enrique. 
"This training camp will enhance our StarCraft II skills and provide us with invaluable insights ahead of the SEA Games. It will improve our chances of success!", concurred Mr. Dani Bondan Pramana 'Deruziel' Lukman. 
The 2019 Philippines SEA Games marks Esports' debut as a medal event in a multi-sport competition sanctioned by the International Olympic Committee and underscores its rising popularity. StarCraft II will feature as one of the six Esports medal events. Enrique and Lukman were selected by IESPA to represent the nation based on their accomplishments as Indonesia's World Esports Games winners in 2019 and 2017 respectively.
"The SEA Games provide an excellent platform for us to showcase Indonesia's top Esports athletes. AKG Games is delighted to collaborate with the Public and Private sector to catalyse the development of our country's Esports talents", said Mr. Felix Huray, General Manager, AKG Games. "AKG Games will continue to seek relevant opportunities to support our nation's top Esports athletes."  
Stay tuned to AKG Games' YouTube channel for exclusive content of Enrique's and Lukman's progress in South Korea at youtube.com/akggamesid. 
The 2019 SEA Games Esports competition will be held at the Filoil Flying V Centre in San Juan, Metro Manila from 5 to 10 December 2019.