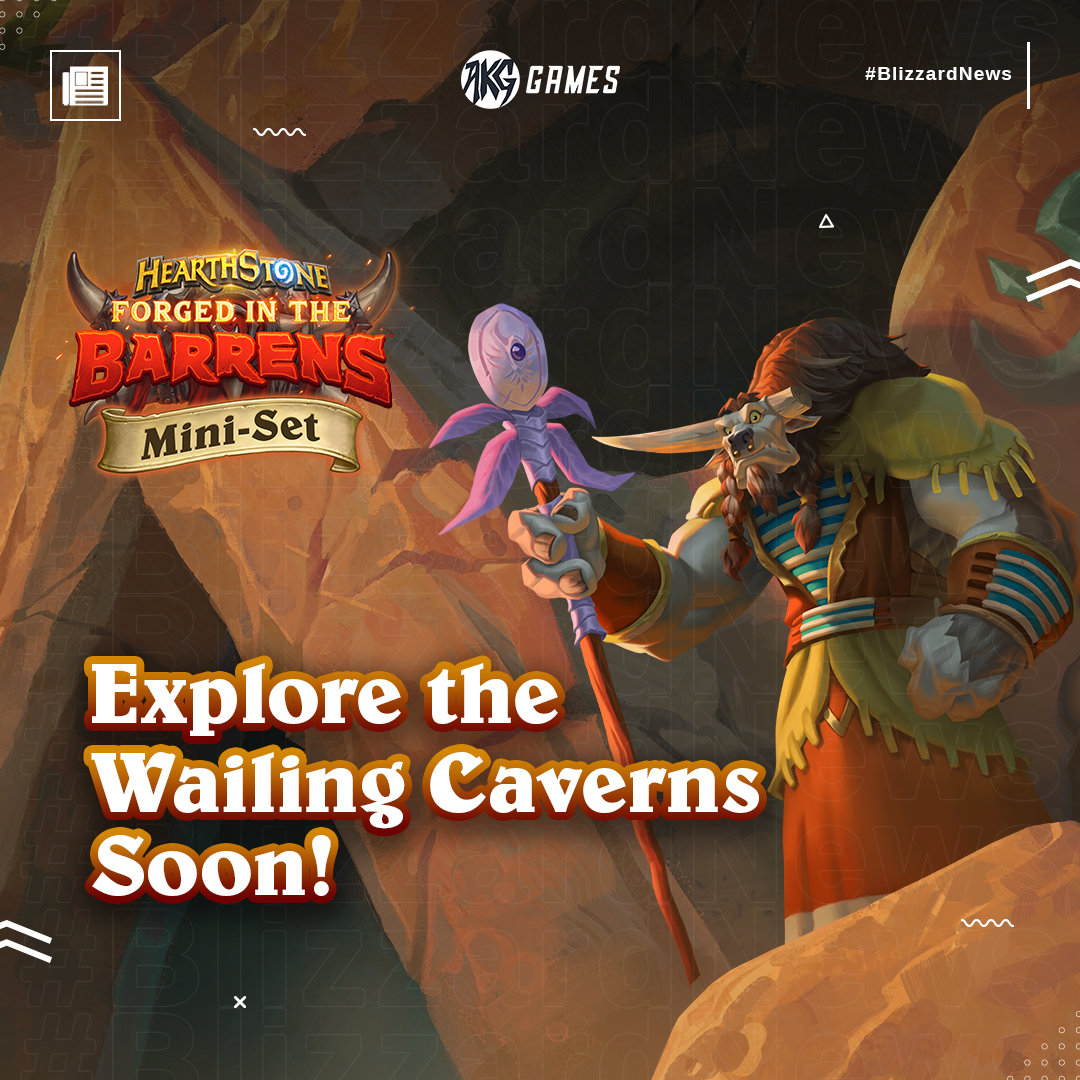 Dare to enter the Wailing Caverns, Hearthstone's newest mini-set!
Well met!
Our Mercenaries have been testing their mettle in the Barrens, and now it's time for them to face their first dungeon, the Wailing Caverns – Hearthstone's newest mini-set! Join forces with a team of Adventurers to fight through deadly beasts and awaken Archdruid Naralex from his slumber. But beware, this is no simple wake-up call!
The entire 66-card set (4 Legendary cards, 1 Epic card (x2), 14 Rare cards (x2), and 16 Common cards (x2)) will be available for purchase from the in-game or web shop starting June 4 for $14.99 or 2000 Gold.
WAILING CAVERNS MINI-SET (Jun 4)
35 new collectible cards; can be obtained from Forged in the Barrens card packs
Minions featuring Spell Schools
Summon 2/2 tokens with bonus effects like Poisonous, Taunt, Divine Shield, etc.
4 new Legendary cards featuring iconic characters from the Wailing Caverns
Check out the Wailing Caverns cinematic
See you in the Tavern!