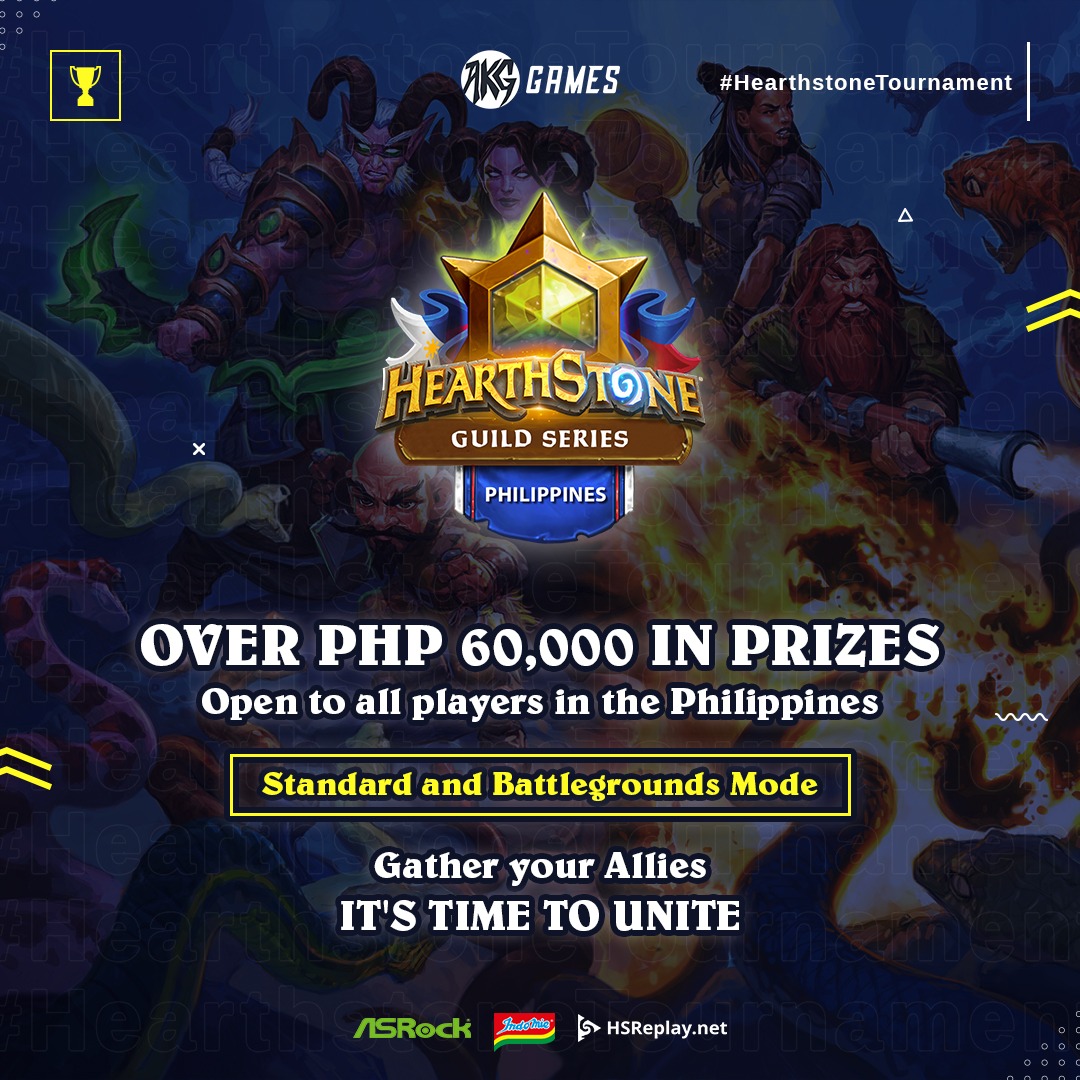 Hear Ye! Hearthstone Guild Series Philippines is here!
Prepare yourself Adventurer! Local game publisher, AKG Games will be giving over Php 60,000 in prizes this time for its first team tournament, Hearthstone™ Guild Series Philippines!
This is an official tournament organized in collaboration with the local Hearthstone Community and the support of Blizzard Entertainment.
AKG Games Philippines is serious about cultivating and developing our local Hearthstone players. Are we getting closer to finding our next Hearthstone pro player?
Challenger, join the qualifiers and get a chance to earn your spot in the main event! Drag a friend to compete in Battlegrounds, or gather 'round 3 of your closest pals to compete in Standard mode!
Registration is free so head over to the AKG Games' Battlefy page to register and find out more about the tournament's details.
Like and follow AKG Games Philippines on Facebook to stay updated with the latest in Hearthstone and other Blizzard Entertainment games!