Travel back in time with Hearthstone's Classic format
Well met! Pull up a chair by the hearth!
Hearthstone's Classic format enters the Tavern today – craft decks and compete using the original 240 cards in their launch version from 2014!
Your entire collection of relevant Basic, Classic, and Hall of Fame cards will be mirrored and available for deck building in the Classic format – as they were in June 2014, with any and all balance changes since then reverted.
Classic packs will now add to your Collection for the Classic format, as well as the Legacy set in Wild.
Unlocking Wild format will also grant access to the Classic format.
Classic's reward systems, rank systems, and seasons will function the same as Standard and Wild, in addition to having its own matchmaking pool.

You may challenge your friends in the Classic format starting today!
Games played in the Classic format will count towards any relevant Achievements.

The total number of deck slots will be increased from 18 to 27 alongside the release of Classic!
Cards that were added to the Classic set later in Hearthstone's history will not be usable in the Classic format or drop from Classic packs, but will be craftable as part of the Legacy set in Wild.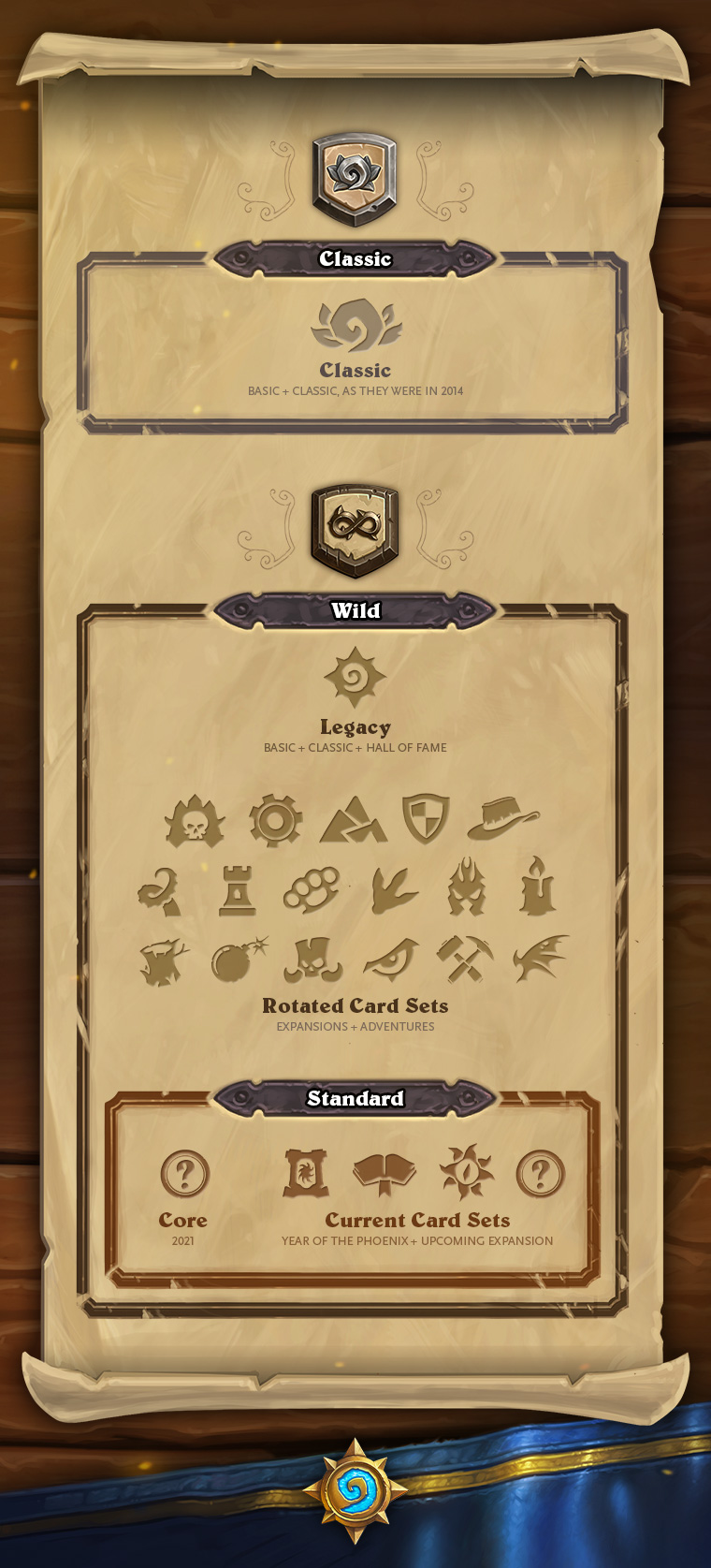 For more information on all changes coming with the launch of the classic format, check out the Classic format announcement blog post.
All players will be able to receive one Golden Classic Pack per account upon logging in.
Check out all the cards in the Classic format: https://playhearthstone.com/en-us/cards.
See also the 20.0 patch notes: https://playhearthstone.com/en-us/news/23642550
For all assets related to Hearthstone, check out our press site: https://blizzard.gamespress.com/Hearthstone