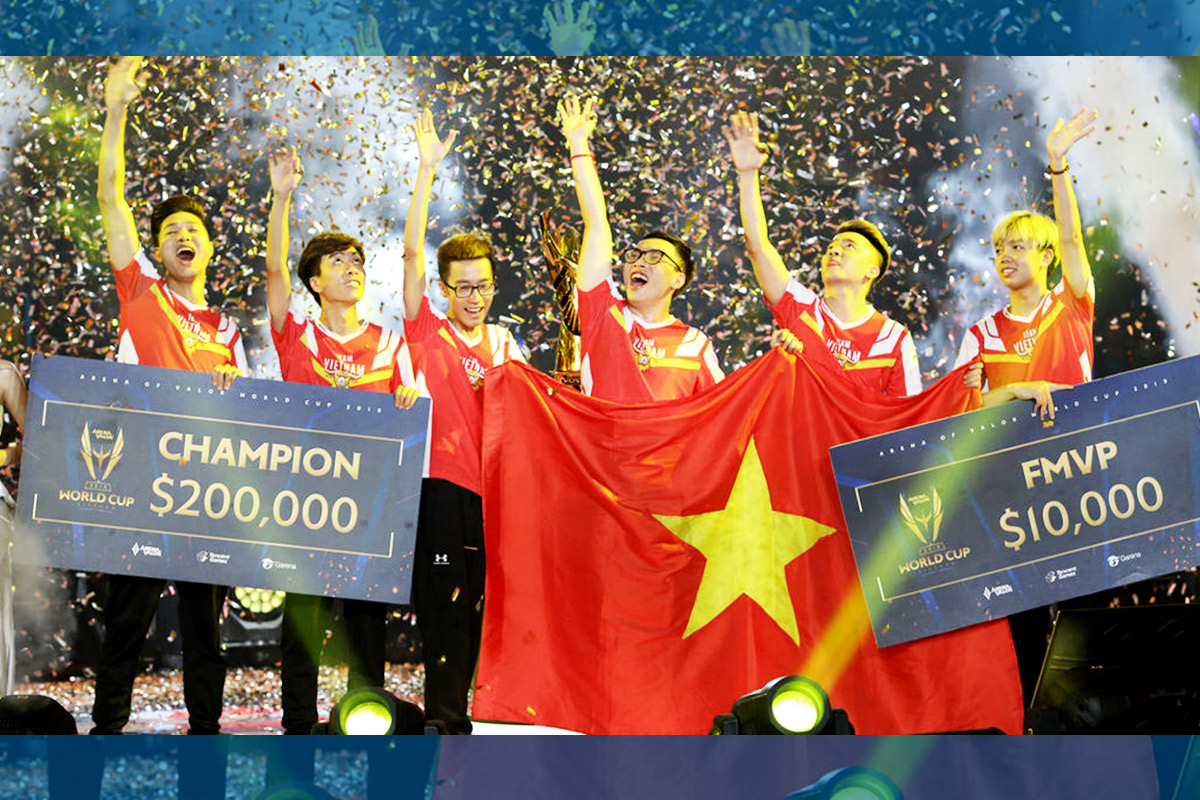 Vietnam Wins the AOV World Cup 2019
The Arena of Valor World Cup 2019 finally ended after two weeks of intense matches. Vietnam as the host country emerged as the AWC 2019 champion after going through an arduous journey from the group stage to playoffs.
Vietnam's players Phạm "Gấu" Hồng Quân, Trần "ADC" Đức Chiến, Trần "XB" Xuân Bách, Đinh "ĐạtKòiii" Tiến Đạt and Trần "ProE" Quang Hiệp proved that they deserved to be the AWC 2019 champions by defeating Chinese Taipei in the Grand Finals.
Unfortunately, Indonesia did not make it to the group stage again this year; losing to China and Thailand. Nonetheless, the Indonesian players' tenacity deserved appreciation for stealing a win against the Vietnamese champions.