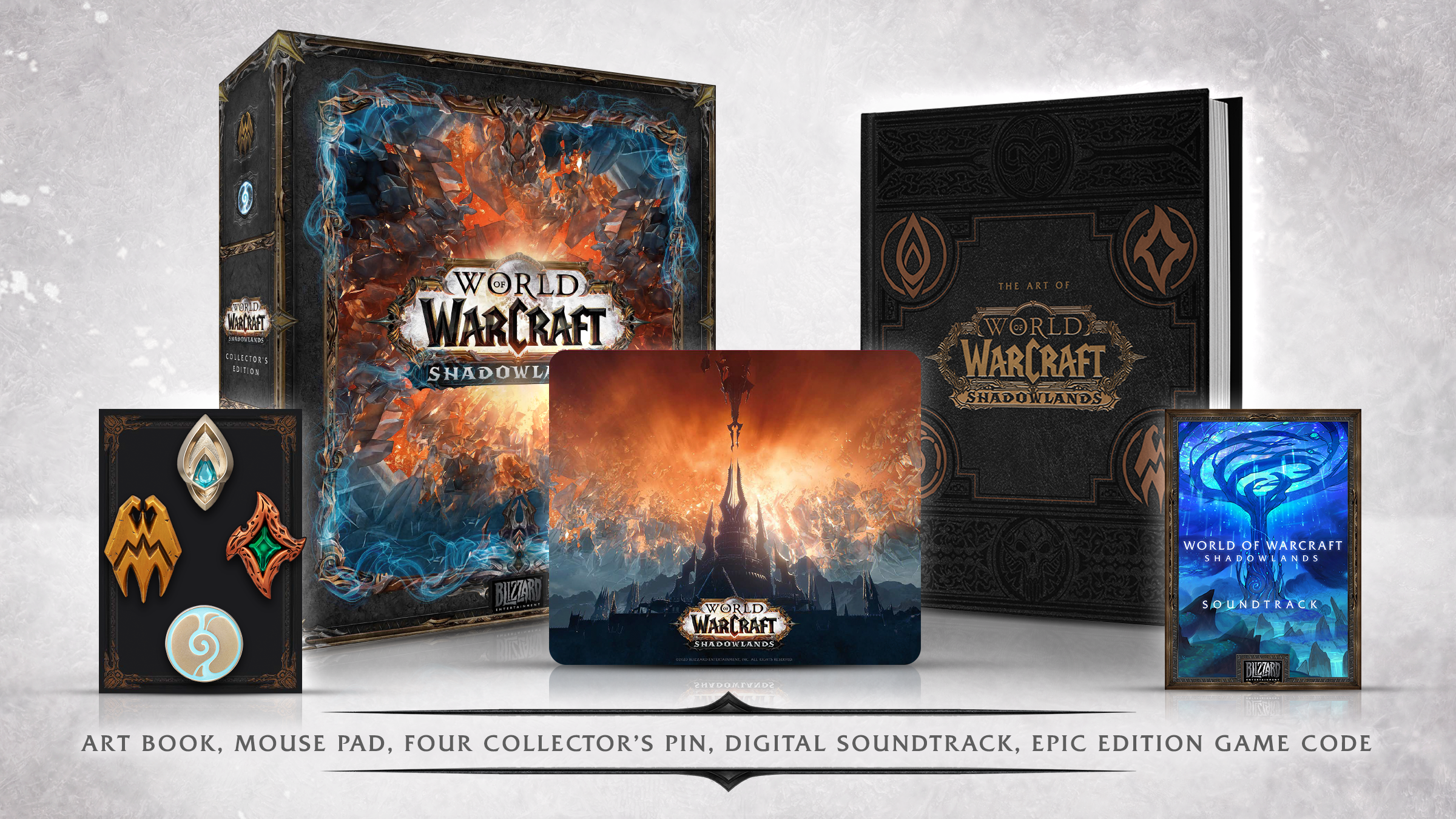 World of Warcraft: Shadowlands Collector's Edition
On the Livestream that features a preview of Shadowlands this morning, John Hight the Executive Producer of World of Warcraft announced Collector's Edition which will be present for future expansion.
This limited edition has a variety of collectibles items to accompany players to Shadowlands, including:
● Art of the Shadowlands book.
● Shattered Sky Mousepad.
● Covenant Sigils – Four-Pin Collector's Set from each Shadowlands covenant.
● Shadowlands Collector's Edition digital soundtrack key.
● Epic Edition digital game key, which includes the duration of playing 30 days and all additional bonuses in games that are in Epic Edition digital:
o Ensorcelled Everwyrm mount.
o Anima Wyrmling pet.
o Vestments of the Eternal Traveler.
o Wraithchill cosmetic weapon.
o Eternal Traveler's Hearthstone.
Pre-orders will be available online in the next few days and players can check availability at their favorite retail stores. Detailed information about Collector's Edition, prices, and pre-order locations can be found on this site.